This article first appeared on Plastics News.
A research team at North Carolina State University says biobased glucaric-acid or lignin additives can dramatically increase the toughness of polyvinyl alcohol fibers.
As a new anti-plasticizer, the additive can nearly triple the resin's tensile strength and double its modulus, and the enhanced PVA fibers can find uses in biofriendly products such as fibers and polymers, detergents, paints and diapers.
Currently, glucaric acid is used often as an ingredient in nutraceutical supplements. The aromatic organic polymer lignin is a waste by-product of the pulp and paper industry.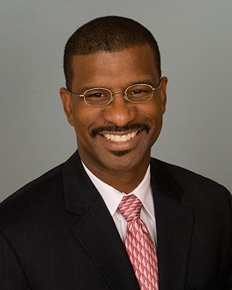 Biotechnology startup Kalion Inc. of Milton, Mass., provided glucarate-acid salts for the university's research. Kalion obtained the compound through its partnership with the University of Georgia bio-expression and fermentation facility in Athens, Ga.
N.C. State University researchers Ericka Ford and Chunhong Lu demonstrated that glucaric-acid salts can anti-plasticize the gel spinning of PVA fibers, enhancing the material's melting point, processing conditions and structural and mechanical properties.
Ford is an assistant professor in textile technology in the N.C. State's department of textile engineering, chemistry and science in Raleigh.
Lu received her doctorate from NC State in December 2017 and lectures now in the department of textile engineering at Donghua University in Shanghai.
Ford had the original idea in early 2017. She said via email: "The ... team uses the gel spinning technique to form fibers from polymers that can extend to high-draw ratios. Our team is always in search of ways to enhance fiber drawing through chemical processes that do not compromise fiber strength."

"At low-weight percentages, glucaric acid seemed to be a plausible additive for the spinning of PVA fibers because of its hydroxyl groups. Its chemistry was also believed to engage in strong hydrogen bonding with drawn matrix polymer without hindering PVA crystallization," Ford added.
Grants from the Nonwovens Institute and the National Science Foundation supported the research.
John Wiley & Sons Inc. of Hoboken, N.J., posted the researchers' technical paper Feb. 21 and published it in the April issue of the journal Macromolecular Materials and Engineering.
Kalion's process
The Kalion fermentation process yields high-purity lower-cost glucaric acid for new applications and differs from the historic approach involving nitric-acid oxidation of sugar, Darcy Prather, president, said in an interview. "We hope to have commercial-scale production by early 2019" in collaboration with the Georgia facility.

He said the anti-plasticizer can result in "a 10-time improvement in toughness to low-end-strength levels of Kevlar," a para-aramid synthetic fiber, and it can improve processability and mechanical performance. "Most plasticizers do not improve mechanical performance."
His wife, chemical engineer Kristala Jones Prather, heads the Prather Research Group, which identified how to provide renewable access to the glucaric acid molecule. She is the Arthur D. Little professor of chemical engineering and runs the research group at the Massachusetts Institute of Technology in Cambridge, Mass., and also serves as Kalion's executive director.
Before year's end, Kalion may file a pre-manufacture notice under the Toxic Substances Control Act with the U.S. Environmental Protection Agency. Also, Kalion plans to file for compliance under the Registration, Evaluation, Authorization and Restriction of Chemicals regulation of the European Union.
"We want to produce glucaric acid in a sufficiently low-cost manner so that its full potential as a platform chemical can be fully exploited" including for creation of renewable intermediates, Darcy Prather said.

"We will provide the molecule at a cost-competitive price compared to existing oil-based materials and substantially below the traditional chemical-based route," he said.
In May 2017, the U.S. Department of Energy's bioenergy technologies office named Kalion under a small business vouchers pilot program to work with Lawrence Berkeley National Laboratory in Berkeley, Calif., to reach full manufacturing-scale production of glucaric acid and the natural compound glucuronic acid.
"The availability of such a process will expand the food, pharma and polymer applications requiring a purity of more than 99 percent," the lab said.

In the renewable biomass initiative, Kalion and the federal laboratory are creating the ability to scale up a production strain to generate an appropriate process.

"Some incremental experiments are being finished," Prather said.
Greener products
The research and developments are steps in the steady movement toward greener products.
"These research findings will support industries that want green alternatives to additives that are known to have varying levels of toxicity," Ford said. "Our team plans to use glucaric-acid, lignin and potentially other biobased additives to process plastics for safe contact with food, people and our environment."
A 2004 biomass program report from the DOE listed glucaric acid among 12 sugar-derived chemicals and materials with potential as economic drivers for a biorefinery.
Researchers continue to explore the use of sustainable glucaric-acid and lignin additives for industrial fiber applications such as concrete reinforcement and carbon fiber precursor.
"Lignin's low cost makes it an attractive additive [at more than 10 percent] with more expensive synthetic polymers," Ford said. "There is further interest to employ glucaric acid as an additive for fabrics and fibers made wholly from biopolymers. In several instances, there is a need for bioplastics to process and have mechanical performance that is comparable to that of synthetic polymers."
A report from Grand View Research Inc. of San Francisco estimated the 2016 global market for all segments of the glucaric acid niche at $550.4 million. The report said end uses included liquid detergents and soaps, accounting for 48 percent of the total; food ingredients, 23 percent; corrosion inhibitors, 16 percent; and de-icing applications, 13 percent. The toxicity bans on phosphates in detergents were listed as a major driver.