"One of the greatest challenges dealing with technology this early in the supply chain is that it often requires you to re-think how you might operate throughout the value chain."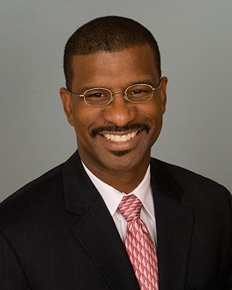 Our world demands more materials and polymers to respect the environment and transfer the billions spent on our oil based industries to renewable sources. The challenge arises when striking the balance between these desires and the practicalities of paying more for renewable substitutes. This means that more chemical companies are refining their production processes and the strategies they use to become more competitive on price.
Kalion based in Massachusetts is using glucaric acid to provide the low cost molecule in the biomass industry. The green renewable company is still at its early stages in industrial biotech growth but hopes to transform the traditional chemical industry by providing low-cost access to glucaric. In this week's feature we spoke to the President of the company, Darcy Prather; with his impressive background in the industry it was insightful to find out his opinions on the bioeconomy.
Emily O'Dowd (EOD): What first inspired you to enter the industry?
Darcy Prather (DP): First and foremost it was my passion, and this passion led me to study Science Technology and Society as one of my majors at Massachusetts Institute of Technology. I love creating new ideas which can have an entirely new class of chemical structures that can in turn have a positive impact on the way society can operate. I have also been very inspired by my wife who is a brilliant engineer and solved some hard technical challenges in her role as a professor at Massachusetts Institute of Technology.

EOD: What advice would you give for anyone wishing to start working in the bioeconomy?
DP: It is very important to be prepared to learn about the extensive range of technologies and industries there are. One of the greatest challenges dealing with technology this early in the supply chain is that it often requires you to re-think how you might operate throughout the value chain. However, you can minimise this disruption by taking the time to learn and understand your industry's needs and requirements.
EOD: What do you like most about your role?
DP: The ability to craft our path through the treacherous waters that every start-up faces and the immense amount of learning of diverse fields required to be a good navigator.

EOD: What has been one of the biggest challenges that you've faced?
DP: I think money has to be a universal answer for most start-ups. But the more interesting answer is our desire to learn enough in these new fields to add value. At Kalion, we understand our micro-organisms very well but we need to find partners in diverse fields like coatings, adhesives, fibres and packaging. Then hopefully synergies can be achieved and value can be created.
EOD: How should the government incentivise further investment in the bio-based industry?
DP: Incentives need to be created so that start-ups can validate their technology sufficiently in order to reduce risk. Therefore, larger companies would need to be able to see the possibilities for new platform molecules. The traditional approach of focusing purely on drop-ins was based on a view that we need to limit the amount of change. We will obtain the biggest and most innovative breakthroughs by fulfilling the promise of the biomass economy and focusing ways to maximise their uses and values. If we capitalise their values we can monetize their impact on society and potentially create new jobs.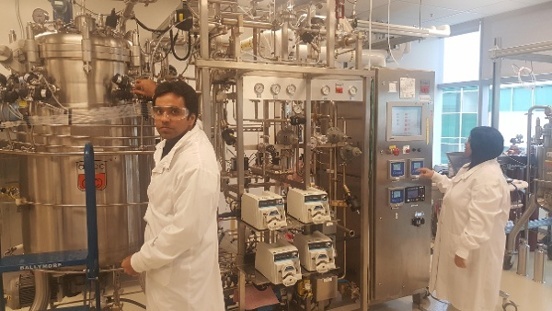 EOD: What are some of the latest projects that you've been working on?
DP: We have been furiously working to bring the highest purity glucaric acid to market for nutraceutical and pharma applications. We've also been developing a new product for the nutraceutical market. Our academic partner at NC State is creating great value using the high-purity glucaric acid as a plasticerizer as well. Our partners at the University of Akron have found different ways to use glucaric acid in combination with traditional polymers to create greater value.
EOD: Where would you like to see Kalion in five years' time?
DP: We'd like to see Kalion delivering the value for glucaric acid and our other products. We know that in 2018 we have high value product opportunities that we can deliver a sustainable competitive advantage on by just executing. By 2020 we want to be delivering the same margin potential in polymers and coatings because of the value add that we are find with glucaric acid.
Learn about the products that Kalion produces and how they create chemicals from Biomass